Bachelor of Commerce
Course information for - 2023 entry
Study mode

Online

Duration

3 years full-time or equivalent part-time

ATAR

N/A

Fees (first year)*

$14281 CSP

Start dates

ACU Online Term 2 - April, ACU Online Term 3 - July, ACU Online Term 4 - October
ACU is currently offering Commonwealth supported places (CSP) for this course. In a CSP, the Australian Government subsidises the cost of your course. You'll pay the remainder, known as the student contribution amount.
Our Bachelor of Commerce has your career goals in mind. You can tailor your degree to your interests and enhance your career opportunities with specialisations in areas such as accounting, marketing, management and human resource management.
Upon graduating you'll be ready to launch straight into your career thanks to our Future Ready employability program, designed to systematically build each of the elements of your personal brand: your professional identity; experience; job-ready skills; and networks.
When you begin, our unique business foundation program, co-created with industry and integrated across all our business courses, assists your transition to university study and provides a solid foundation of business skills. Plus, it helps you gain an understanding of different areas of business, so you can identify your personal interests before choosing your specialisation.
As part of your online study you'll gain valuable practical experience through your community engagement and professional experience units. In the community engagement unit you'll work with a not-for-profit organisation over 35 hours and in professional experience you'll work in the industry for 105 hours. Both can be done wherever you live. You can even utilise your workplace if appropriate. These units set you apart from the pack and will look great on your resume.
Microsoft Excel Associate and Expert certifications are wired into your studies – so you can tick Microsoft certification off your to-do list and get an edge in the job market.
In today's world, you need professional, technical, and cross-cultural skills. All our units are embedded with the United Nations sustainable goals and you'll have the opportunity to take part in a virtual intercultural classroom where you will share a project with students from a partner university overseas – all designed to build cultural awareness and communication skills which are vital in the global workplace.
ACU strongly encourages students to be fully vaccinated. With our industry and community placement partners requiring vaccination, and with public health orders regularly changing - students can avoid interruption to their studies, placement and graduation requirements by becoming fully vaccinated.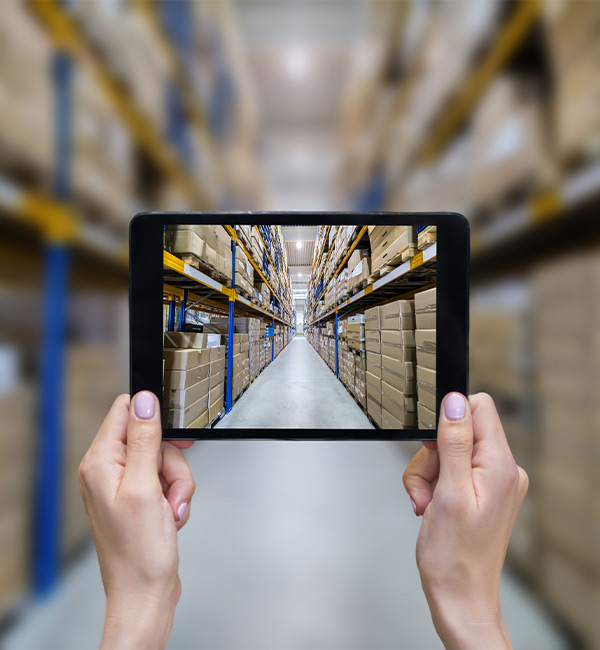 Professional experience
You'll gain up to 175 hours of workplace and community experience before you even graduate.
Work placement
As part of our Work Integrated Learning program you'll gain 105 hours of industry placement in your area of specialisation. We have embedded employability into your degree with our Future Ready program where we build on your professional skills each year, supporting you every step of the way. These placements will give you the confidence, knowledge and skills to prepare to fast track your career or move to another career. You'll learn to apply what you learn online to real life scenarios and you can even utilise your own workplace if you wish.
Community engagement
As part of your degree you'll have the opportunity to work with not-for-profit organisations wherever you live with 35 hours of community engagement experience and gain 10 credit points towards your degree. You'll foster knowledge and understanding and its application within communities experiencing marginalisation and disadvantage while applying ethical personal and professional skills developed during your studies at ACU.
Professional recognition
Our commerce specialisations come with a range of relevant credentials, such as the prestigious EFMD international accreditation from the European Foundation for Management Development. If you graduate with a major or a minor in accounting you may be eligible for membership with CPA Australia, Chartered Accountants Australia and New Zealand , and the Institute of Public Accountants. Choose human resource management and you can become a member of the Australian Human Resources Institute. Marketing graduates, meanwhile, can become graduate members with the Australian Marketing Institute.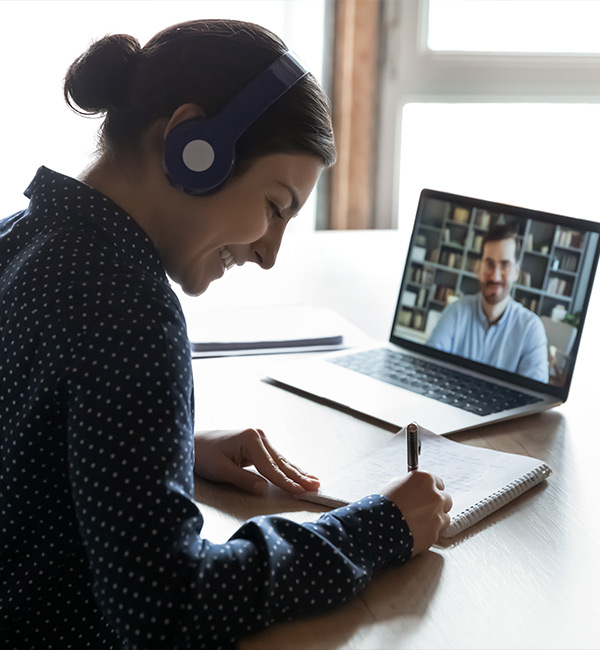 Careers
Our graduates can pursue careers as:
chartered accountants
human resource managers
marketing managers
advertising executives
auditors
recruitment consultants
personnel managers
market analysts
general managers
corporate training officers
brand managers
Industry partnerships
Microsoft certifications are embedded in this degree.
Course details
Course structure
To complete the Bachelor of Commerce, a student must complete 240 credit points (cp).
Available Major(s)
Available Minor(s)
Sample program map
| Year - Study period | Unit 1 | Unit 2 | Unit 3 | Unit 4 | Unit 5 |
| --- | --- | --- | --- | --- | --- |
| Year 1 ACU Online Term 1 | ITEC100 Information Technology in Action | BUSN112 Managing Markets | | | |
| Year 1 ACU Online Term 2 | BUSN104 Money Matters | BUSN113 Managing People and Organisations | | | |
| Year 1 ACU Online Term 3 | ACCT207 Financial Accounting | ACCT209 Corporate Accounting | | | |
| Year 1 ACU Online Term 4 | ACCT204 Management Accounting | UNCC100 Self and Community: Exploring the Anatomy of Modern Society | | | |
| Year 2 ACU Online Term 1 | ECON200 Economics: Policy Frameworks and Markets | Elective | | | |
| Year 2 ACU Online Term 2 | LEGL101 Introduction to Business Law: Legal Frameworks for Businesses | BAFN200 Principles of Finance | | | |
| Year 2 ACU Online Term 3 | Elective | LEGL201 Company Law: Directors and Corporate Regulation | | | |
| Year 2 ACU Online Term 4 | STAT207 Business Data Analysis | BIPX202 Community Engagement: Building Strengths and Capabilities | | | |
| Year 3 ACU Online Term 1 | BIPX301 Professional Experience | UNCC300 Justice and Change in a Global World | | | |
| Year 3 ACU Online Term 2 | ACCT300 Auditing | ACCT303 Strategic Management Accounting | | | |
| Year 3 ACU Online Term 3 | ACCT305 Accounting Information Systems | LEGL300 Taxation Law | | | |
| Year 3 ACU Online Term 4 | Elective | Elective | | | |
This is a sample program only and units will vary depending on your campus and mode of study. Please refer to the handbook for the prerequisite units and the current listing.
The sample map is for students studying the accounting major and accounting minor.
AQF framework
Bachelor - AQF Level 7
Entry requirements
An applicant must also comply with the Admission to Coursework Programs Policy.
To be eligible for admission to the course, an applicant must have completed English at the year 12 level, or equivalent.
| State | Prerequisites |
| --- | --- |
| New South Wales | English (Advanced or Standard) (Band 2) or English (EAL) (Band 3). |
| Queensland | English (3 & 4, C). |
| Victoria | Units 3 and 4 - a study score of at least 30 in English (EAL) or 25 in any other English. |
Disclaimer: The course entry requirements above are for 2023 Admission.
Applicants with recent secondary education
You'll need to meet the minimum entry requirements and subject prerequisites for your chosen course.
Applicants with vocational education and training (VET) study
You'll need to meet the minimum entry requirements and subject prerequisites for your chosen course.
For current year 12 students
If you're a current Year 12 applicant you can be given a selection rank separate from, and in addition to, your ATAR if you've completed a competency-based and graded AQF Certificate III or above.
For non-school leavers
If you've completed, or are completing a competency-based AQF Certificate IV or AQF diploma you will be assigned a selection rank. This is an entry score based on your individual qualifications and achievements.
Applicants with higher education study
You'll need to meet the minimum entry requirements and subject prerequisites for your chosen course.
If you have completed at least two units of AQF-recognised study at bachelor level or above, you'll be assigned a selection rank based on your study level, duration and grade point average that will be applied during the admission process.
If your previous study has equipped you with knowledge, skills or experiences that align with the learning outcomes of units in your new course you may be able to apply for recognition of prior learning and you may be able to complete your course sooner. Speak to your course consultant about credit or recognition of prior learning.
Applicants with work and life experience
You'll need to meet the minimum entry requirements and subject prerequisites for your chosen course.
If you have no formal education qualifications you may be eligible for a selection rank based on your work, life or service experience. Speak to your course consultant.
If you've been in paid employment, relevant to the course you're applying for, for a minimum of six months full-time (or equivalent), this work may be assessed for your selection rank.
If you're 21 years or older you can sit the Special Tertiary Admissions Test (STAT) through your local TAC.
You can apply for an ACU bridging course. Our bridging courses allow you to transition back into studying and can give you a head start on the relevant undergraduate degree.
If you have served in the defence force, your rank and time in service may contribute to your selection rank.
English language requirements
An overall academic IELTS score of 6.0 (with minimum scores of 6.0 in speaking and writing, and 5.5 in listening and reading).
Pathways
Pathways into course for current or recent Year 12 students
If you can't meet the ATAR requirement for your choice of course and you're currently completing Year 12 or finished Year 12 in the two years previously, we have entry programs to get you where you want to be.
Pathways into course for applicants with previous study and/or life experience
Are you applying to ACU as a non-school leaver?
By that we mean, you're not currently completing Year 12 and haven't completed it in the two years previously. If the answer is yes and your selection rank isn't enough to meet the requirements for your desired course you still have a number of options to help you achieve your study goals.
If you're over 21, you can sit the Special Tertiary Admissions Test (STAT) , or you can complete a diploma or bridging course relevant to your desired course.
Further study
Students can continue their studies with the Master of Business Administration, Master of Professional Accounting, and Master of Information Technology
Fees
Course costs
Average first year fee*
$14281 CSP
All costs are calculated using current rates and are based on a full-time study load of 20 credit points (normally 2 units) per term.
A student's annual fee may vary in accordance with:
the number of units studied per term;
the choice of major or specialisation; and
elective units.
The university reviews fees annually.
Payment options
You should be able to concentrate on getting good marks instead of worrying about how you'll pay your fees. We have a number of options that can help you ease the financial burden, including government assistance, a scholarship and income support. Talk to your course consultant about your options.
Scholarships
You could be eligible for the Scholarship for ACU Online, ACU's Online Campus created to help ACU online students with the costs associated with studying. We also have university wide scholarships you may be eligible for. Some of our scholarships are awarded on the basis of merit, but these aren't just for the academically gifted; ACU also recognises excellence in community engagement and leadership. We also offer a range of scholarships for those who may be struggling financially or who have faced other barriers to accessing education.
Apply for this course
ACU Online Applicants
Apply now
Begin your application and one of our friendly course consultants will guide you through the process.
Deferment
Deferment is available for one year. If you wish to defer, please speak to your course consultant.