Graduate Certificate in Clinical Nursing
Course information for - 2023 entry
Study mode

Online

Duration

1 year part-time

Fees (first year)*

$10960 Fee-paying

Start dates

ACU Online Term 1 - January, ACU Online Term 2 - April, ACU Online Term 3 - July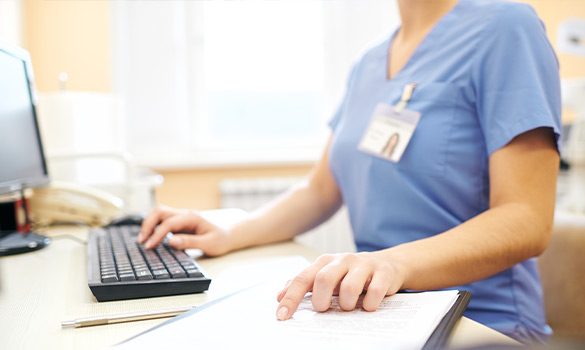 The Graduate Certificate in Clinical Nursing is designed to expand your knowledge and skills in clinical nursing and practice. ACU Online offers five specialisations: correctional health, gerontological nursing, medical, renal and surgical. You will develop your holistic care skills in specialty practice, including person- and family-centered health promotion. Specific knowledge in the areas of bioscience, pharmacology, and lifespan development, relevant to your chosen specialty, will also be explored and applied to your clinical nursing practice.
In the correctional health specialisation, the mental health of prisoners is comprehensively and extensively covered. Modules include the importance of physical health, healthcare management, and consequences of accelerated ageing of the prison population.
Older persons require a multi-faceted approach to care and the gerontological specialisation will support you to undertake risk assessment, clinical decision-making and to implement risk mitigation strategies to ensure the delivery of quality and safe person-centered care to older persons
The medical specialisation explores acute and chronic medical conditions across multiple biological systems with modules covering integral anatomy, physiology, pathophysiology, pharmacokinetics, pharmacodynamics, and the significance of polypharmacy in our ageing population. Foci include common respiratory conditions, the significance of infection control and the implications of hospital acquired infections
The renal specialisation explores acute renal conditions as well as living with renal disease and the role of the nurse in primary health care for people suffering chronic renal disease. You will explore the role of vascular access devices in the care of the person with Renal disease and infection control considerations, haemo and peritoneal dialysis.
The surgical specialisation explores acute and chronic health conditions that require surgical intervention. Modules include principles and management of nursing care across the pre-operative, post-operative and discharge, surgical care continuum. Content related to surgical comorbidities, common surgical procedures, surgical safety, risk assessment and the early recognition and timely escalation of deterioration to mitigate patient harm is extensively covered. The impact that pre-operative and post-operative complications have for surgical patient outcomes, and discharge planning, will also be detailed.
Visit ACU for information on. further specialisations offered.
ACU strongly encourages students to be fully vaccinated. With our industry and community placement partners requiring vaccination, and with public health orders regularly changing - students can avoid interruption to their studies, placement and graduation requirements by becoming fully vaccinated.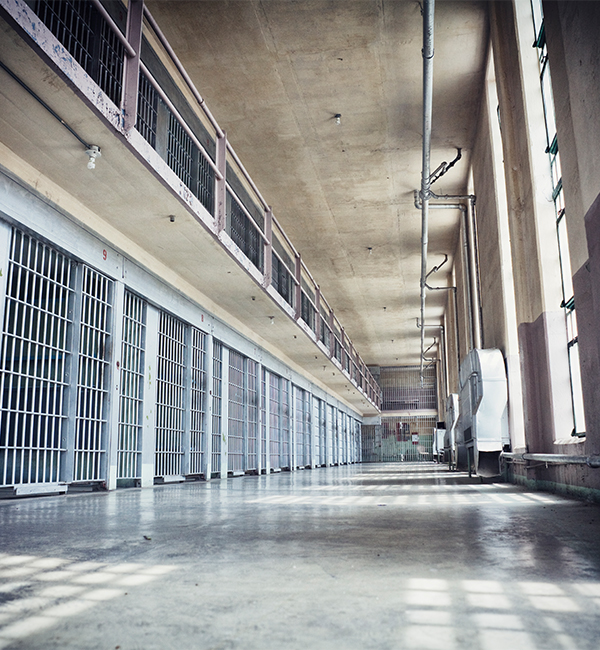 Careers
Graduates may seek employment in clinical nursing in government and private health care facilities depending on your choice of specialisation:
Clinical Nurse Specialist
Nursing Education
Clinical Leadership and management roles within the specialty area
Leadership and management roles within healthcare services
Community nursing opportunities
Pathways to further study and research
Correctional health specialisation:
Working with prisoners experiencing a range of serious mental health issues and/or with a range of unique chronic health care needs
Gerontological nursing specialisation:
Care for the older person
Specialist clinical care in the gerontological setting
Medical nursing specialisation:
Specialist in medical nursing
Nursing educator - medical specialty
Renal nursing specialisation:
Care for patients with chronic kidney disease:
Dialysis centres
Transplant units
Surgical nursing specialisation:
Specialist in Surgical Nursing
Nursing educator - surgical specialty
Course details
Course structure
To complete the Graduate Certificate in Clinical Nursing, a student must complete 40 credit points (cp).
Available Specialisation(s)
Sample program map
| Year - Study period | Unit 1 | Unit 2 | Unit 3 | Unit 4 | Unit 5 |
| --- | --- | --- | --- | --- | --- |
| Term 1 | NRSG524 Advanced Pathophysiology for Specialty Nursing Practice data-versionlabel=2 > | NRSG525 Evidence-based, Person-centred Family Care in Specialty Nursing Practice data-versionlabel=2 > | | | |
| Term 2 | Specialisation Unit 1 | Specialisation Unit 2 | | | |
This is a sample program only and units will vary depending on your campus and mode of study. Please refer to the handbook for the prerequisite units and the current listing.
AQF framework
Graduate Certificate - AQF Level 8
Entry requirements
An applicant must also comply with the Admission to Coursework Programs Policy.
To be eligible for admission to the Graduate Certificate in Clinical Nursing, an applicant must:
a) have completed a Bachelor of Nursing degree or equivalent;
b) hold current registration with the Australian Health Practitioner Regulation Agency (Ahpra).
Disclaimer: The course entry requirements above are for 2023 Admission.
Applicants with higher education study
You'll need to meet the minimum entry requirements for your chosen course.
If your previous study has equipped you with knowledge, skills or experiences that align with the learning outcomes of units in your new course you may be able to apply for recognition of prior learning and you may be able to complete your course sooner. Speak to your course consultant for more information or to discuss your eligibility.
Applicants with work and life experience
You'll need to meet the minimum entry requirements for your chosen course.
Fees
Course costs
Average first year fee*
$10960 Fee-paying
All costs are calculated using current rates and are based on a full-time study load of 20 credit points (normally 2 units) per term.
A student's annual fee may vary in accordance with:
the number of units studied per term;
the choice of major or specialisation; and
elective units.
The university reviews fees annually.
Payment options
You should be able to concentrate on getting good marks instead of worrying about how you'll pay your fees. We have a number of options that can help you ease the financial burden, including government assistance, a scholarship and income support. Talk to your course consultant about your options.
Scholarships
You could be eligible for the Scholarship for ACU Online, ACU's Online Campus created to help ACU online students with the costs associated with studying. We also have university wide scholarships you may be eligible for. Some of our scholarships are awarded on the basis of merit, but these aren't just for the academically gifted; ACU also recognises excellence in community engagement and leadership. We also offer a range of scholarships for those who may be struggling financially or who have faced other barriers to accessing education.
Apply for this course
ACU Online Applicants
Apply now
Begin your application and one of our friendly course consultants will guide you through the process.
Deferment
Deferment is available for one year. If you wish to defer, please speak to your course consultant.