Graduate Certificate in High Performance Sport
Course information for
Study mode

Online

Duration

0.5 year full-time or equivalent part-time

Fees (first year)*

$11176 Fee-paying

Start dates

ACU Online Term 1 - January, ACU Online Term 2 - April, ACU Online Term 3 - July, ACU Online Term 4 - October
This program is not open to international students to study full-time in Australia on a student visa. Applicants residing overseas may undertake this program online and should apply as domestic students.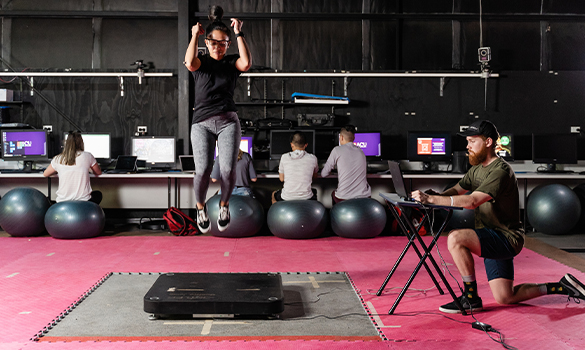 The high performance sport industry is a global, multi-billion dollar entity that provides employment opportunities for a range of professions, including sport scientists, coaches and managers.
The Graduate Certificate in High Performance Sport aims to help students develop the knowledge, understanding and skills needed to enhance the conditioning of high performance athletes, with the aim of optimising individual and team performance, within the context of a multidisciplinary environment and its culture and leadership structures, and to do so in an ethical manner characterised by a concern for respect, equity and social justice.
ACU strongly encourages students to be fully vaccinated. With our industry and community placement partners requiring vaccination, and with public health orders regularly changing - students can avoid interruption to their studies, placement and graduation requirements by becoming fully vaccinated.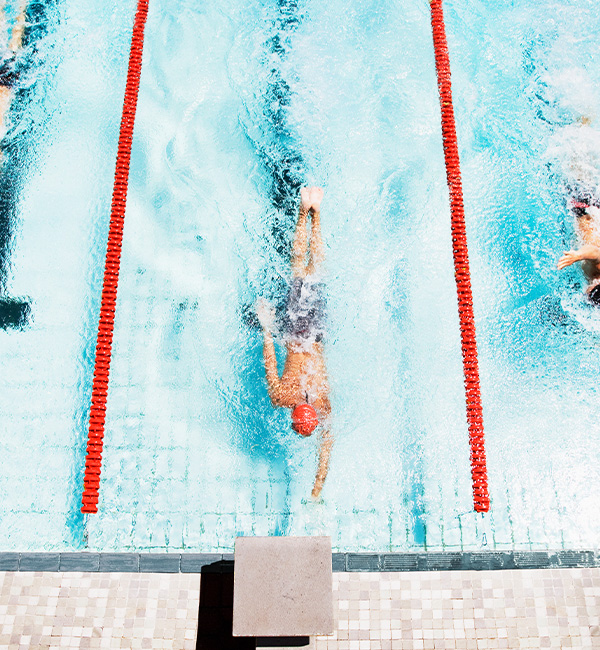 Professional experience
The Graduate Certificate in High Performance Sport is designed as a program of structured learning that includes relevant professional practice-related learning.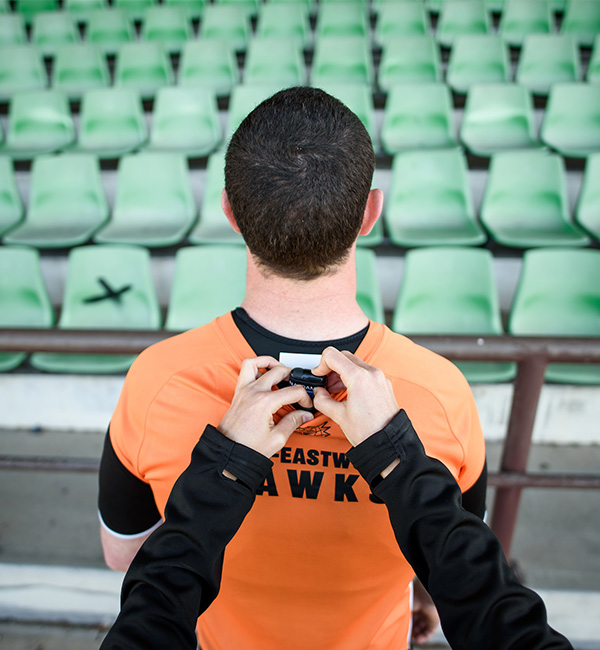 Careers
Examples of the types of work settings the course prepares graduates for:
fitness advisor
fitness coach
football or other sport manager
high performance manager
performance analyst
professional coach
rehabilitation coach
sports science manager
sports scientist
strength and conditioning coach
team manager
Course details
AQF framework
Graduate Certificate - AQF Level 8
Additional course information
The course is designed to suit a postgraduate clientele that is already in the workforce, as well as graduating students. The course provides flexible learning pathways that can accommodate:
professional employment commitments;
national and international-based students;
full-time or part-time enrolments; and
a pathway into the Graduate Diploma in High Performance Sport and Master of High Performance Sport degrees.
To meet these objectives, the primary design feature is that the majority of the course is delivered online.
A suite of coursework subjects focus on the preparation and performance of high performance athletes, including technological advances for athlete monitoring, advanced principles of strength and conditioning, and analysis of performance measures.
Multidisciplinary and interdisciplinary foci built into the curriculum will bring together current and new knowledge from a range of professions within the industry. A foundation of analysis skills for interpreting performance data will be incorporated with direct application to high performance sporting contexts.
Entry requirements
An applicant must also comply with the Admission to Coursework Programs Policy.
International students need to meet the English Language Proficiency requirements as defined in the Admission to Coursework Programs Policy.
To be eligible for admission to the course, an applicant must:
a. hold a Bachelor degree or higher in Exercise Science, Sports Science, Human Movement or a related discipline;
OR
b. hold a Bachelor degree or higher AND have evidence of relevant industry experience.
OR
c. submit a resume alongside their formal application, demonstrating suitability for study and evidence of relevant industry experience and/or prior learning over a sustained period.
Disclaimer: The course entry requirements above are for 2023 Admission.

English language requirements
Applicants require an academic IELTS minimum overall score of 6.5 (with a minimum score of 6.0 in all bands), or an equivalent acceptable test score as outlined in the Admission to Coursework Programs Policy (Schedule 3).
Pathways
Further study
The degree is designed as a pathway into the Graduate Diploma in High Performance Sport and the Master of High Performance Sport.
Fees
Course costs
Average first year fee*
$11176 Fee-paying
All costs are calculated using current rates and are based on a full-time study load of 40 credit points (normally 4 units) per semester.
A student's annual fee may vary in accordance with:
the number of units studied per semester;
the choice of major or specialisation; and
elective units.
The University reviews fees annually.
Payment options
You should be able to concentrate on getting good marks instead of worrying about how you'll pay your fees. We have a number of options that can help you ease the financial burden, including government assistance, scholarships and income support.
Scholarships
You could be eligible for one of the hundreds of scholarships we award each year to help students from across the university with the cost of studying, accommodation or overseas study opportunities. Some of our scholarships are awarded on the basis of merit, but these aren't just for the academically gifted; ACU also recognises excellence in community engagement and leadership. We also offer a range of scholarships for those who may be struggling financially or who have faced other barriers to accessing education.