Graduate Certificate in Occupational Health, Safety and Environmental Management
Course information for - 2023 entry
Study mode

Online

Duration

0.5 year full-time or equivalent part-time

Fees (first year)*

$10000 Fee-paying

Start dates

ACU Online Term 2 - April, ACU Online Term 3 - July, ACU Online Term 4 - October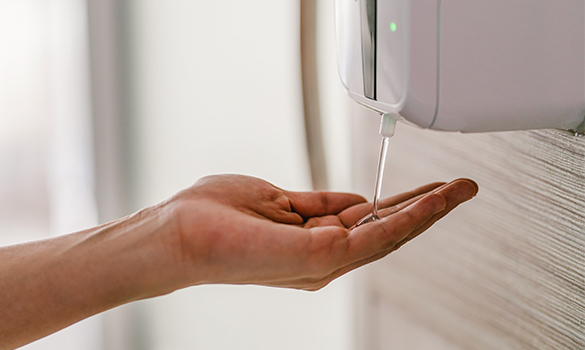 This degree is ideal for those looking for a sought-after qualification in a vital and growing industry, or those wishing to enhance their existing qualifications. Advance your career and learn the basic technical competencies in occupational health, safety and environmental management theory and practice. Prepare to ensure the health and wellbeing of your co-workers and others. This course has established links with OHS bodies and eligible students will receive free membership to the Australian Institute of Health and Safety.
ACU strongly encourages students to be fully vaccinated. With our industry and community placement partners requiring vaccination, and with public health orders regularly changing - students can avoid interruption to their studies, placement and graduation requirements by becoming fully vaccinated.
Course details
Course structure
To complete the Graduate Certificate in Occupational Health, Safety and Environmental Management, a student must complete 40 credit points (cp).
AQF framework
Graduate Certificate - AQF Level 8
Entry requirements
An applicant must also comply with the Admission to Coursework Programs Policy.
To be eligible for admission to the course, an applicant must have completed the following prerequisites:
Bachelor degree in a relevant discipline; or
Bachelor degree in a different discipline and evidence of two years industry experience; or
At least five years of relevant professional experience; or
Applicants can submit a proposal alongside a formal application, demonstrating their knowledge, experience, and skills are such that they are likely to succeed in the program.
Disclaimer: The course entry requirements above are for 2023 Admission.
Pathways
Further study
The Graduate Certificate in Occupational Health, Safety and Environmental Management articulates into the Graduate Diploma in Occupational Health, Safety and Environmental Management and the Master of Occupational Health, Safety and Environmental Management.
Fees
Course costs
Average first year fee*
$10000 Fee-paying
All costs are calculated using current rates and are based on a full-time study load of 40 credit points (normally 4 units) per semester.
A student's annual fee may vary in accordance with:
the number of units studied per semester;
the choice of major or specialisation; and
elective units.
The University reviews fees annually.
Payment options
You should be able to concentrate on getting good marks instead of worrying about how you'll pay your fees. We have a number of options that can help you ease the financial burden, including government assistance, scholarships and income support.
Scholarships
You could be eligible for one of the hundreds of scholarships we award each year to help students from across the university with the cost of studying, accommodation or overseas study opportunities. Some of our scholarships are awarded on the basis of merit, but these aren't just for the academically gifted; ACU also recognises excellence in community engagement and leadership. We also offer a range of scholarships for those who may be struggling financially or who have faced other barriers to accessing education.
Staff Profile
Dr Trajce Cvetkovski
Senior Lecturer, OHSE Discipline Leader and Course Coordinator
Dr Trajce Cvetkovski is a Senior Lecturer and Discipline Leader of OHSE. He has practised as a barrister in Australia since 1996 and is also admitted as a solicitor in England and Wales. Prior to joining ACU, Dr Cvetkovski was an OHS/WHS prosecutor, and Principal Legal Officer for Queensland's Office of Industrial Relations for 13 years. He specialises in OHSE compliance and work, health and safety regulation.
Dr Cvetkovski has prosecuted several complex health and safety matters ranging from heat exhaustion, bullying, and electrical safety to reckless conduct. He has expertise in assessing actual as opposed to theoretical approaches to reasonably practicable initiatives in various workplace settings.
Dr Cvetkovski has a particular interest in directors' duties and due diligence. His current research interests include corporate behaviour and regulatory compliance. Prior to working in government, Dr Cvetkovski worked in private practice.
Testimonial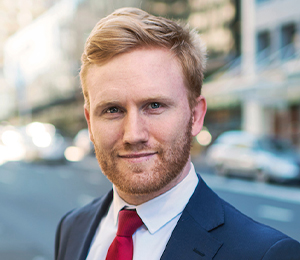 "I've enjoyed the course and being guided and challenged by lecturers who have a wealth of OHSE experience and knowledge across numerous industries. The lecturers and tutors have been excellent at making themselves available. I'm using the skills and knowledge learned through this course to develop my organisation's national safety record and reputation within its industry. Together with my team, we have substantially improved our organisation's safety record and subsequently reduced associated costs and premiums. OHSE is always growing and changing. An expanding organisation, such as the one I am currently with, will continually present itself with new and exciting opportunities to match my own development. No matter where I end up, I am confident my skills, experiences and qualifications will greatly benefit those around me."
Nathan Sewell
ACU Graduate, Master of OHSEM